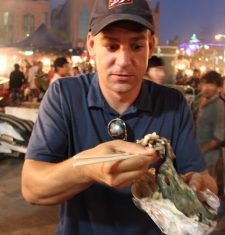 Matt Minich
Consultant
Consultant
+ 1 970 231 1823
Matt Minich is a digital media professional based in Fort Collins, Colorado. He has spent the last decade producing and curating digital media content, and has written for The Denver Post, 5280 Magazine, and other outlets. In the spring of 2016, he received his master's degree in Public Communication and Technology from Colorado State University.
Matt produces web and social media content for the Pagaba Foundation.
If you had to be a health food, what would you be? 
Chile-powder-coated mango slices. That's a health food, right?
What two celebrities would you choose as your parents?
Jeff Goldblum and Gary Oldman.
What would it be impossible for you to give up? 
Coffee.